Man gets 10 years for robbing Spotsylvania couple, breaking woman's jaw – Fredericksburg.com
This
post
was originally published on
this site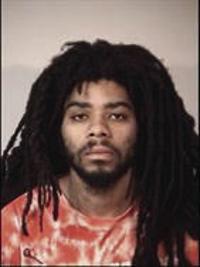 A Spotsylvania County man who broke into a couple's home, robbed them and broke the woman's jaw with a gun he was threatening them with was ordered Thursday to serve 10 years in prison.
Lamont Kelsey Doss, 32, had previously been convicted in Spotsylvania Circuit Court of burglary, two counts of robbery and two firearms offenses. Judge Joseph Ellis' sentence was within the recommended state sentencing guidelines, which called for a maximum prison term of 12 years.
Doss was also sentenced to more than 40 additional years that were suspended.
According to the evidence presented by Deputy Commonwealth's Attorney Angela O'Connor, Doss broke into a home in the 700 block of Salem Drive on Dec. 17, 2017. He pointed a gun at the couple and demanded a safe that contained jewelry, money, medication and family heirlooms.
When Doss saw the woman trying to call 911, he hit her with the gun, breaking her jaw and causing her to spend four days in the hospital.
A neighbor saw the suspect leaving the house and followed him in her car. She got the license number and investigators were later able to track Doss down. The neighbor and the victims identified Doss as the suspect.
In a victim impact statement filed in court records, the husband asked Judge Ellis to show Doss the same mercy he had shown to him and his wife, "which was none."
"He broke into our home at gunpoint, destroyed our belongings and stole the rest," the man wrote. "I ask you to show him no mercy."