Man stripped in 50-hour kidnap ordeal in Thornton Heath
This
post
was originally published on
this site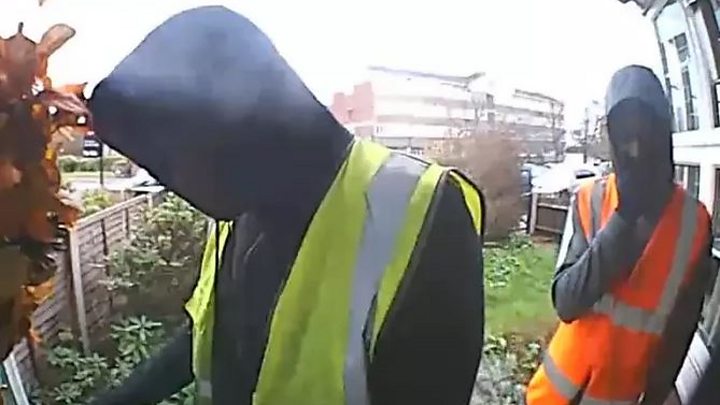 A man was stripped naked, beaten and tied up in a kidnapping ordeal that lasted 50 hours.
The 24-year-old victim was lured to a house in Thornton Heath, Croydon by two acquaintances, where he was set upon by an armed gang.
His keys were taken by the gang who burgled his parents' home.
As well as the man's £9,000 Rolex watch, a significant amount of cash was taken from the property in Sydenham, south-east London, police said.
The captors had previously forced the man to ring his parents and make a ransom demand for his release, which they could not pay.
'Utterly distraught'
On Wednesday, which was the third evening of the hostage ordeal, the victim was taken by car to a Metro bank cash machine in North End, Croydon, so he could withdraw money.
His tormentors waited in the vehicle, apparently out of fear of being captured on CCTV, giving the man an opportunity to escape.
Det Sgt Samuel Bennett, of the Croydon Criminal Investigation Department, said: "This was a vicious and prolonged attack of a nature that thankfully is very rare.
"It has left the victim utterly distraught and traumatised."
The entry of two suspects into the home of the victims' parents was captured on CCTV, which has now been released by detectives in a bid to identify them.
Detectives have also named two other men they want to speak to in connection with the man's ordeal – two brothers, Ali Dervish, 28, and 19-year-old Sinan Dervish.