Gang members trafficked 'vulnerable' teen to deal drugs
This
post
was originally published on
this site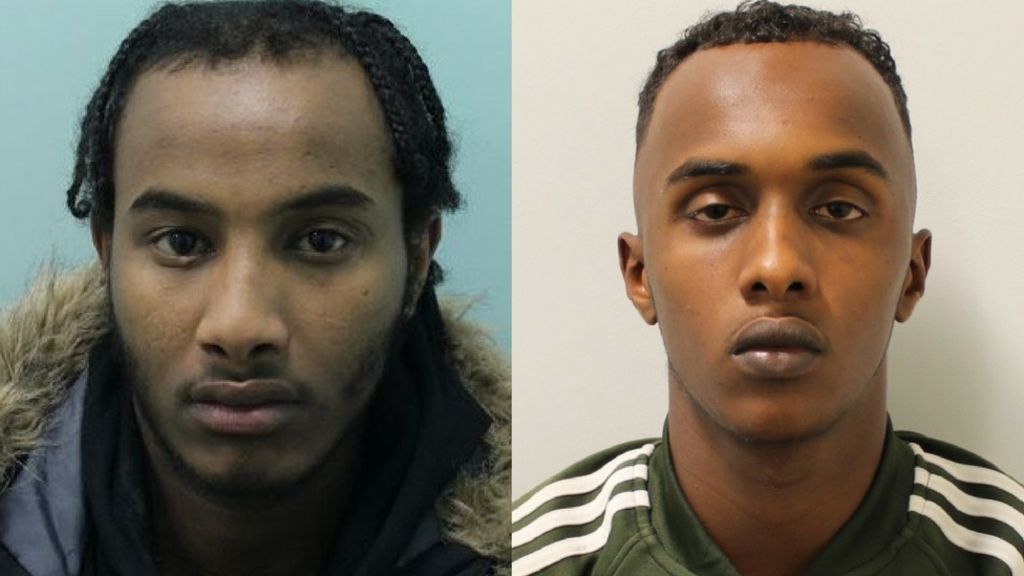 Two north London gang members have been convicted of exploiting a vulnerable teenager in the first so-called "county lines" case of its kind.
Mahad Yusuf, 20, and Fesar Mahamud, 19 pleaded guilty to human trafficking offences on 5 December.
The 19-year-old victim was told she "belonged" to Yusuf as she was lured into a car and driven to Swansea.
Known as "county lines", gangs use other people to traffic drugs for them remotely via dedicated mobile phones.
County Lines: The children forced to sell drugs
Police say the teenager was held at an address in Swansea for five days and forced to store Class A drugs against her will.
Specialist officers found the woman when they executed a search warrant on 25 May.
'Horrendous ordeal'
Det Insp Rick Stewart said: "The victim in this case suffered a horrendous ordeal at the hands of these two men, who trafficked her for their own criminal gain.
"Unfortunately this case is by no means unique. Drug dealers are exploiting vulnerable people across the country via county lines."
Yusuf, of Cuckoo Hall Lane, Edmonton, and Mahamud, of Zambezie Drive, Edmonton also pleaded guilty to conspiracy to supply cocaine and heroin.
The pair will be sentenced at Swansea Crown Court on 4 January.